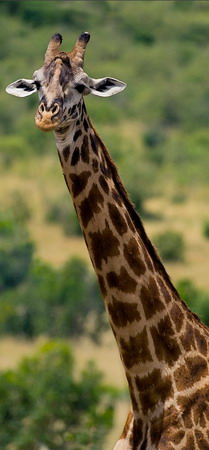 Today, the
Reptile Related News Blog
invites you to celebrate the photography of wildlife from around the globe. I chose
Luo Hong
as the recipient of the
Wildlife Photographer of the Day
. Here is a brief biography, along with a couple of Hong's photos.
Luo Hong, born in 1967 in Southwest China's
Sichuan
province, is the president of
Holiland
,China's biggest cake bakery. As a well-known photographer, he has taken photos while flying over almost all western regions in China. He has also taken pictures of Africa from the sky over ten times. His official website is
http://luohong.holiland.com.cn
.
I encourage you to take the time to visit
China Daily
for a look at 22 pages of photos taken by the talented Mr. Hong. Pay
particular attention
to the aerial photography, which is not often seen in such vivid colors. It's also worth the time to visit
Mr. Hong's website
. His words, as well as
his photography
, speak volumes about the creation God has entrusted to us.
"Our Chinese is used to the world
in the beautiful scene is called '

the world heaven

',
Yes, when I place oneself to this '

the world heaven'

,
In my heart has filled to the divine creative force,
to sentiment of the natural gratitude:


Thank God, grants us so wonderful all!

"